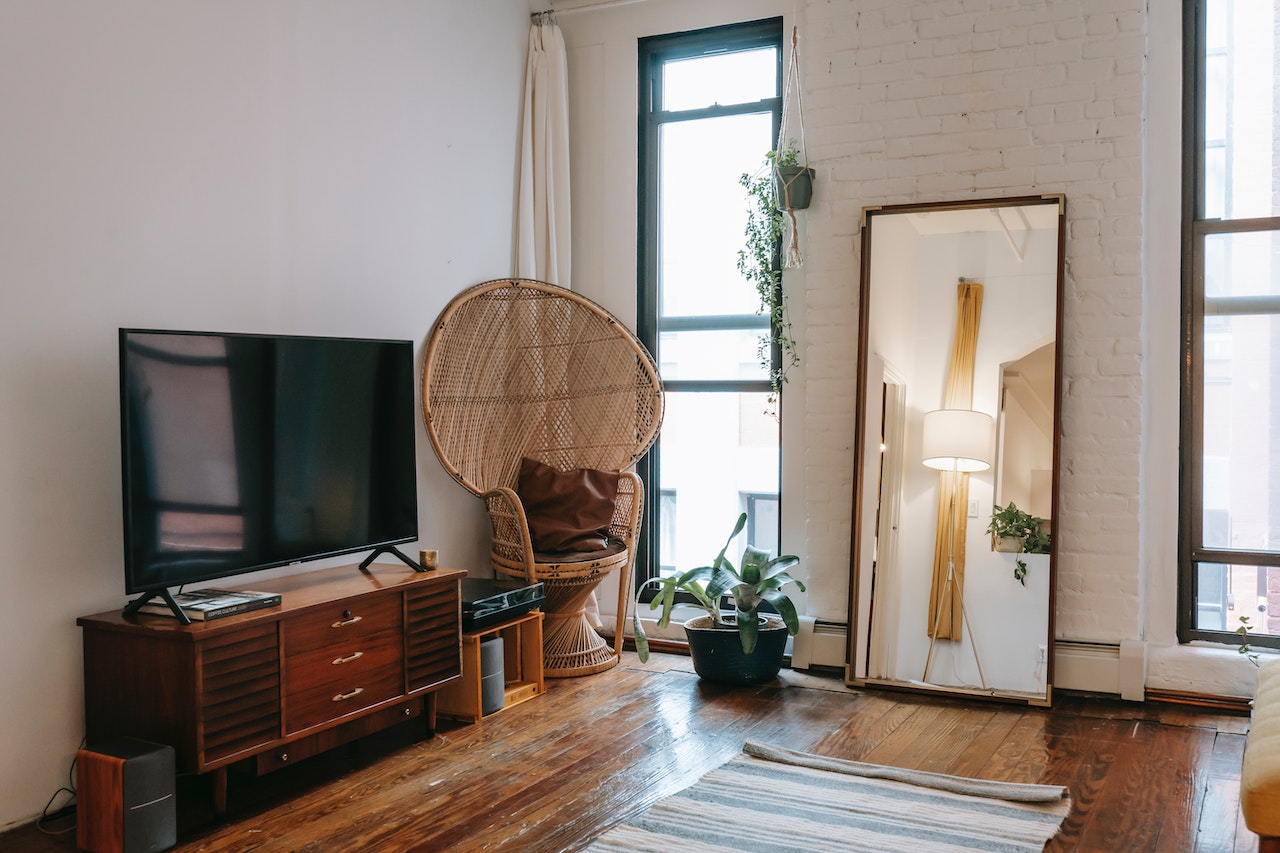 Are you looking to bring some changes into your home? In that case, you should know that a nature-inspired home will never go out of style. It is an excellent way to create a warm and cozy atmosphere in your home that will impress every guest. Best of all, upgrading your home in this way doesn't cost much. Even the smallest of these changes can make your home appear more welcoming and nature-inspired. The following ways to design a nature-inspired home are all the tips and tricks you will need to transform your home.
Natural lighting is the key
Add as much natural lighting as possible to improve your home's look. To make your home appear brighter, use furniture with reflective surfaces. Furniture in darker tones can make the entire room appear darker, especially if small. In addition, make sure there isn't anything blocking the windows. Replace your curtains with ones in a lighter tone so that light can pass through them more easily. A large mirror can help as it will reflect the light that comes in and make your home brighter without investing in artificial lighting. Refresh your home by giving your walls a fresh coat of paint. Now that it is springtime, there's no better time to freshen up your home. You can use a couple of hacks to spruce up your living space; for example, use an air freshener with vanilla extract and water.
Add a stone wall
When we think of stone walls, most of us think of a home's exterior. But stone walls can be used for the interior of your home, too. They are an excellent solution for adding texture and natural elements to your home. You don't have to cover a wall from floor to ceiling to make this effect. If you have a fireplace, a stone wall can make it stand out even more. If you don't want to add natural stone, you can use a faux stone to create the same look. Although it is not natural, it is a more affordable option. However, if you already have exposed brick in your home, you don't have to invest in a stone wall. You can keep it as an accent wall to add texture and coziness.
A stone wall is one of the ways to design a nature-inspired home
Introduce wooden accents
The best element in any nature-inspired home is wood. One of the best ways to design a nature-inspired home is to add wood details and accents, transforming the room's feelings. With these details, your home will feel more cozy and natural. The best part is that there are many ways you can add wooden elements. You can make simple changes like wooden decor and coffee tables. Alternatively, you can change the furniture entirely and choose pieces made from solid wood. If you want to renovate your home completely, include a wooden ceiling. Not only will your home look more natural and cozy, but it will also be incredibly stylish. A wooden ceiling is an excellent addition to almost any interior design style. It's a unique way to add natural decor to a home.
Natural plants are the best decor
Bringing some nature inside is the best way to create a nature-inspired home. Plants are key decor items in any home, especially a nature-inspired one. They can make any room in your home appear cozier. And they are one of the most affordable decor items. You can buy many plants to add some greenery to your home for a low price. Besides these advantages, another pro to natural plants is their suitability for mental health. They will make a pleasant environment in your home all year round. In addition, with reasonable care, they will last you for years without going out of style. If you have any empty corner in your home that you don't know how to fill, plants are the perfect solution to this problem.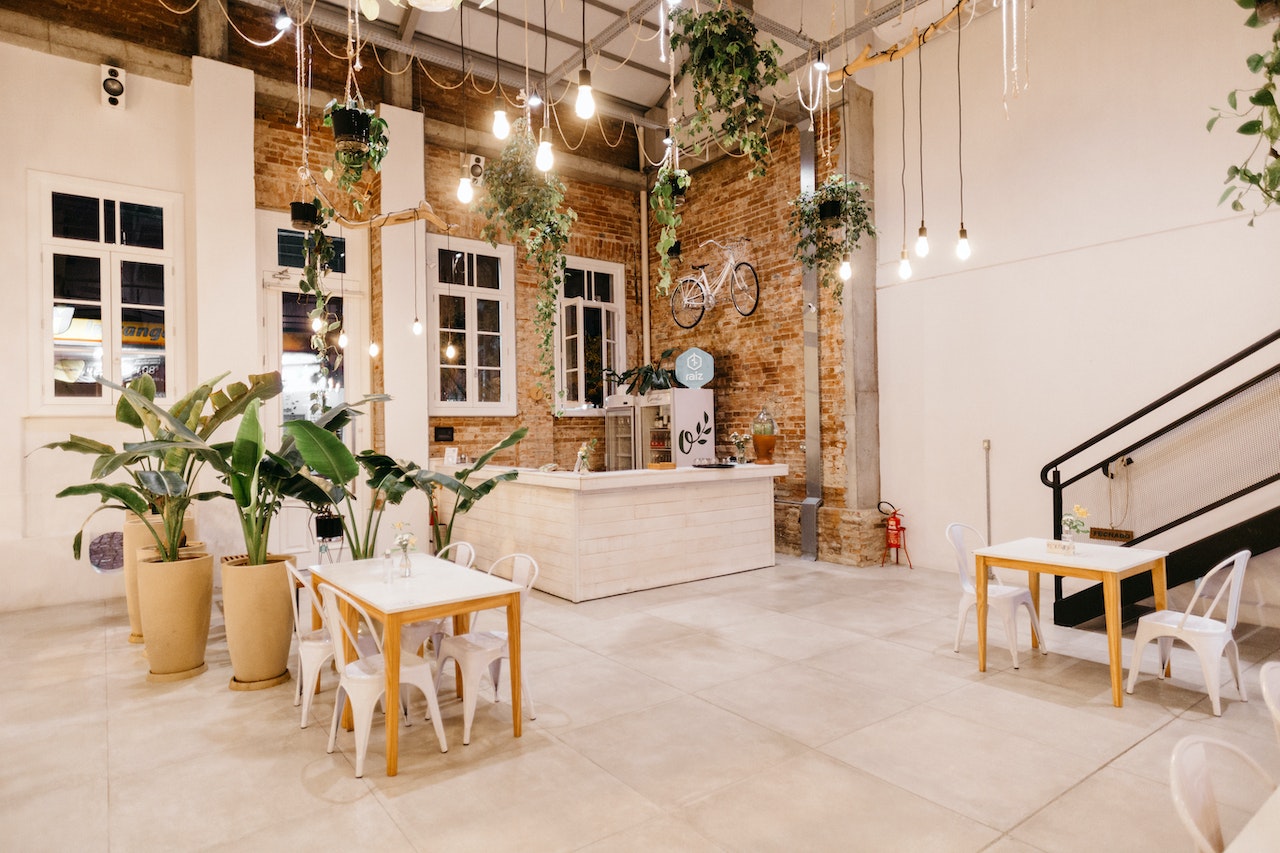 Use your exposed brick wall as a feature.
Use a mix of natural materials
Mixing various natural materials is the best way to create a nature-inspired home. Wicker is another affordable material used for furniture and decor. It goes well with any interior design style, so you can't go wrong with it. Wall art made from whicker is a popular way to add unique decor to your home. But wicker baskets are also a fantastic storage solution on open shelving. Larger wicker baskets can fill the empty floor space and store blankets and throw pillows. If you don't have enough room for your things, moving experts advise you to put some of your stuff into storage.
Since you have fewer things in your home, it will be easier to style and organize them. For your dining room chairs and other seating furniture, choose leather. It is a fabulous way to add texture and natural colors to your home. And changing the fabric on the furniture you already own is much better and more affordable than purchasing a new set. Bamboo is another excellent material you can add to your home, as it is versatile. You can easily find bamboo flooring, decor, and furniture. But it can also be useful if you want to add a partition wall to your home. You will easily divide the space without making it feel smaller.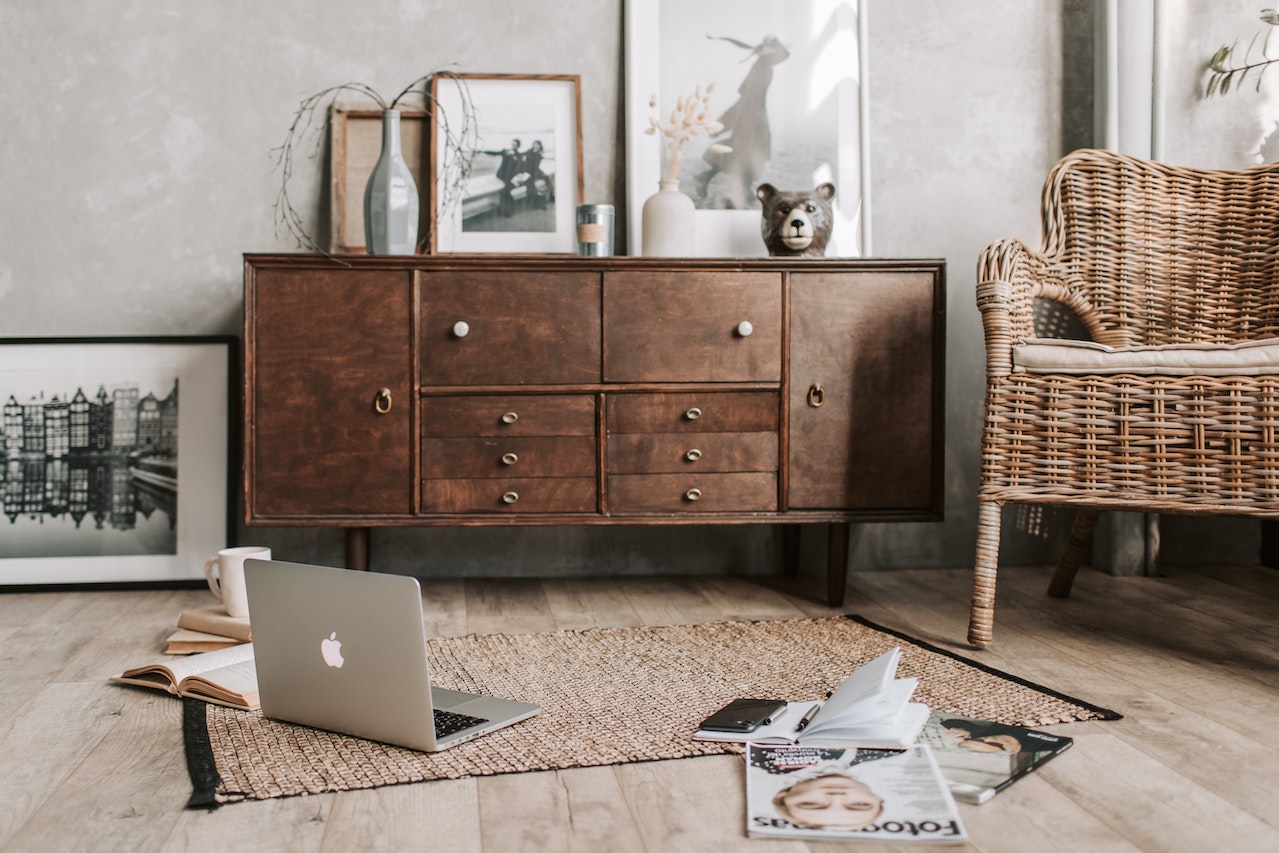 Mix different natural materials.
Ways to design a nature-inspired home: summary
The materials you use in your home will primarily affect how it feels. With these natural elements, it will be a cozy and inviting place. A nature-inspired style is one you won't regret including in your home. It will create a welcoming environment you will love spending time in that reflects your personality. When the weather is gloomy, it won't affect you, as you'll already have a piece of nature in your home. These changes may not seem like a lot at first. Nevertheless, when you combine them, they will make a cohesive environment and transform your home completely. These ways to design a nature-inspired home will be the change you have been looking for all this time.
Bio:
Anna Roberts is a writer who focuses on writing about achieving a more eco-friendly lifestyle. When she is not writing, she enjoys reading and spending time outdoors.