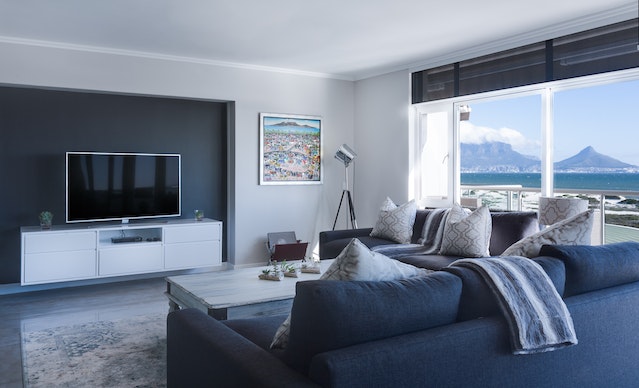 We all want to make the best possible impression on the people around us. When we welcome them into our home, we give them the opportunity to get to know us better. Here, every little thing talks about us. It speaks of our habits and our taste. And that's why an inspiring and creative interior design that will leave an excellent first impression is something that every homeowner wants. Even small changes are enough to give your home a new and unique look on different occasions. Constantly working on improving your living space is a healthy habit that will positively affect you. With a little effort and creativity, you can wow your guests with interior design while spending a relatively small amount of money. In the text below, we give you some tips on how you can achieve this.
First things first
The first place in your home that your visitors will encounter is your entryway. That's why its appearance will significantly affect the first impression your home leaves on them. You want your guests to feel welcome and to get a good impression of your personal style. At the same time, you don't want to lose the functionality of your foyer. Choosing the right rug will make your entryway look more stylish. Furniture should match your space in size and style.
Try bringing nature inside, whether a dry or fresh-cut flower arrangement or a live plant. Besides being welcoming and warm, it also will ease the transition from the outside to the inside and make it more comfortable. Always consider level eye mirrors. It will allow you to take a second look at your outfit when you walk out the door, but it will also make your entrance look visually more prominent.
When choosing the color palette of your room, take into account the size of the room and the amount of daylight that comes in.

Choose the right color palette
When choosing the color palette of your room, take into account the size of the room and the amount of daylight that comes in. Lighter colors will make your rooms look bigger and brighter. But choosing neutral colors won't make your space stand out. Instead, pick colorful patterns that are aesthetically appealing and pleasing to the eye.
The standard equation works best when choosing colors for a room. That ratio is 60, 30, and 10 percent. So 60% of the room will be in the primary color, 30% in the secondary, and 10% in the accent color. To add an accent color to the room, you can use the walls, pieces of furniture, or a carpet. You can also place contrasting colors on the ceiling and create an element of surprise that is essential if you want to delight the people who visit you.
Use wallpapers
Instead of using standard colors for the walls, you can achieve this effect by using decorative wallpapers. Wallpapers are making a comeback and are getting more and more popular. They are cost-effective and easy to implement. Find the colors and patterns that best suit your style and that complement the furniture you own. You can use abstract backgrounds or those inspired by nature. A mural-like picture on the wall that is big and bold can look really extraordinary. Don't be afraid to use unusual backgrounds. They are the ones that can wow your guests with interior design and make them admire your courage.
Open-plan design
An open-plan design can make your interior look bigger, more spacious, and airier if you have a smaller apartment. You will also get more light in the room, making it fresher. The open-plan design gives the space a more relaxed feel.
Another way to get more space is to reduce the number of furniture pieces inside. Do not try to fill the space. Fewer quality pieces of furniture that you have carefully chosen will look much better. If you have a problem moving through the room, that is, if pieces of furniture are constantly in your way, this is a clear sign that you need storage space. Trendy styles are continuously changing, coming and going. Renting storage is a safe and easy way to avoid clutter while saving furniture pieces you may need again in the future.
Artwork is the best way to make a strong impression on your guests.

Art is the key if you want to wow your guests with interior design
Artwork is the best way to make a strong impression on your guests. The one you choose speaks volumes about your taste and elegance. Whether it is a sculpture, a painting, or an artistic photograph, if placed properly, it will define the mood and balance of the entire room. It will also be the focal point. When choosing the artwork you want to display in your home, keep in mind that if you want to achieve a wow effect, whatever you choose must be big and bold.
You can wow your guests with interior design by putting lamps in rooms.

Play with lighting
The importance of lighting in designing the space you live in is obvious, even if you are not a professional. The impression of the room depends on the way the light fills the space and highlights the main features. But the choice of the lamps themselves is also of great importance. They must be well-designed and aesthetically appealing. You can choose floor, table, and ceiling lamps to create an interesting lighting plan that raises the visual focus and completes the space. Well-thought-out lighting can make a space look warmer, and your house feels more like home. Layered light will allow you to choose the best lighting that suits your needs.
Final words
Home decorating is a creative activity that can bring the whole family together. Nothing can replace the satisfaction we feel when we finally get the desired result. Now all you have to do is show off your creation and wow your guests with interior design. But remember, at the end of the day, you live in that house, and therefore your needs should come first. Decorate your home to your taste so that you are happy and satisfied. That fact alone will leave your guests impressed. We hope that the suggestions we have provided will help you achieve this.