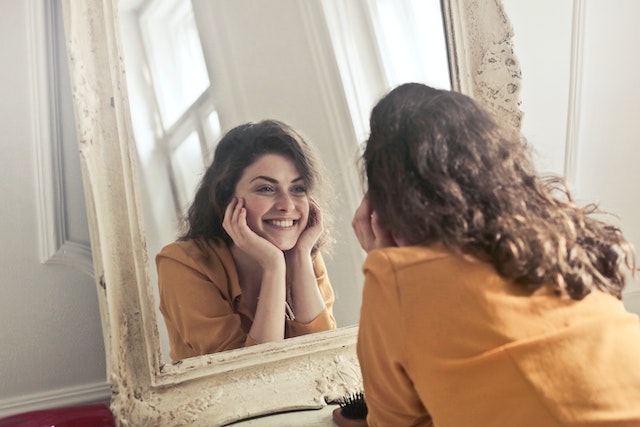 Mirrors aren't just oval or square items that take up a corner of your room or hang in the bathroom. With a couple of mirror decoration hacks, you can completely transform your home and make it visually more appealing. If you're out of decoration ideas, we are here to present you with simple, designer-approved ways to decorate your home with mirrors. A mirror positioned in the right place brightens up every room and gives a more luxurious appeal if that's something you prefer. And the good news is - it doesn't cost a fortune to do so.
The benefits of decoration with mirrors
Here's why people opt for mirrors when (re)designing their homes:
The mirror increases the amount of light that shows in any particular part of your home
Each room becomes visually more spacious
Mirrors create a beautiful focal point in a home
It's a perfect touch-up to any interior design style. Whether you opt for a Scandinavian or Bohemian, you won't make a mistake if you add mirrors here and there
Make more space in your home before you start decorating
Your mirror decor won't do much for your home if there are too many items around. Clutter reflecting in the mirror makes a room or hallway even more cluttered. So, before you bring some mirror upgrades to a home, declutter it first. Chances are you already have plenty of spare items, let alone junk, that should go straight into a garbage bin. Once you get all extra items out of sight, put them in a safe space. Let it be a self-storage unit instead of a basement or attic you would have to clean and maintain almost daily.
There are many simple ways to decorate your home with mirrors and give it more depth.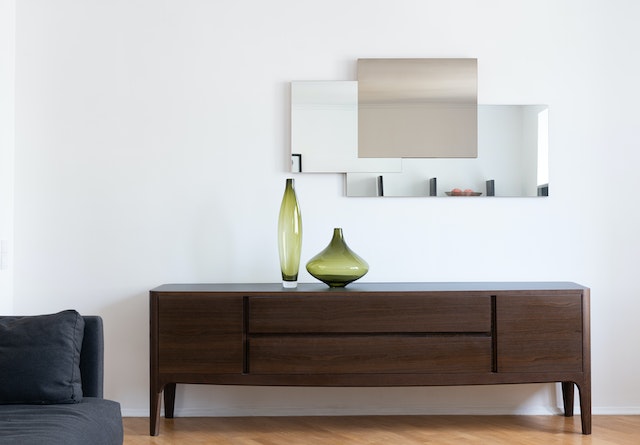 The storage unit isn't just a great solution for summer items but also for storing items during winter. So, whether you're doing summer or winter cleaning, storage rental is your rescue solution. By renting storage, you'll add more space to your home and widen the possibilities for a redesign. Clutter is all but beneficial to the appearance of your home. Further, it doubles when reflected in the mirror. So, make sure to keep your home clutter-free, and start thinking about making it more pleasant for life.
Make the most of the natural light in your bedroom
Place a wall mirror directly opposite the window in your bedroom to maximize the natural daylight. You'll also give more visual depth to a room by doing so. This is one of the oldest interior design hacks that works wonders, even for the smallest living space. Don't hesitate to put a bigger mirror for maximum results.
Consider a mirror headboard or mirror wall for a living room
Having a large object hanging above your bed isn't as attractive or safe. Instead, opt for a mirror headboard. It will open up even a small room. Similar composition fits in your living room as well. Just add the mirror headboard or maybe the mirror wall. The latter is a discreet way of using mirrors to add more depth and style to a living room.
Choose the proper frame and shape
Take a look at your bedroom, for example. What would fit best - square wall mirrors, large, oval floor mirrors, or maybe another kind of mirror? Whatever option you choose, pay attention to this:
The mirror should fit the style of the room
It has to be placed properly
Be creative when choosing a mirror frame and shape. Go online to check more ideas that would fit your room best.
Reflection in the mirror
What reflects in the mirror dictates the further aesthetics of your home. That being said, think about what's on the other side of the place where you plan to put the mirror. Have it hanging across a painting, sculpture, beautiful furniture piece, and other attractive elements.
Make sure only the attractive or accent elements reflect in the mirror.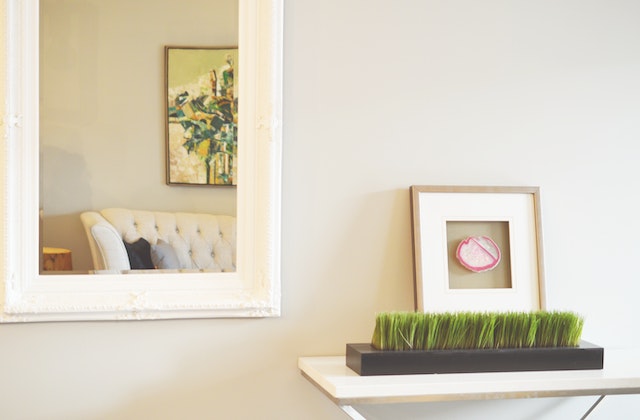 Make sure the mirror in your bathroom reflects your face only
Obviously, you're going to position your mirror above the sink. However, do it in a way, so your mirror doesn't reflect a toilet or trash can. Any unattractive element reflecting in the mirror makes your skincare routine or morning teeth brushing less pretty for you.
Use mirrors as art pieces and accessories
Besides making a room seem bigger, mirrors fit as excellent home decoration pieces as well. So, if you want to accessorize your room, playing with mirrors is the way to do it. For instance, small mirrors involved in a mosaic of polaroid photos make a great detail. Furthermore, medium-sized mirrors framed in gorgeously-shaped frames can become art pieces.
Upgrade your new home with mirrors
You'll definitely put some effort into decorating the new home you're moving to. If you didn't give much attention to your previous when it came to decoration, now is the time to change that. Moving to a new place is a perfect opportunity to get surprised by the magic properly placed mirrors do to a living space.
A single mirror can make our living room more interesting and visually bigger.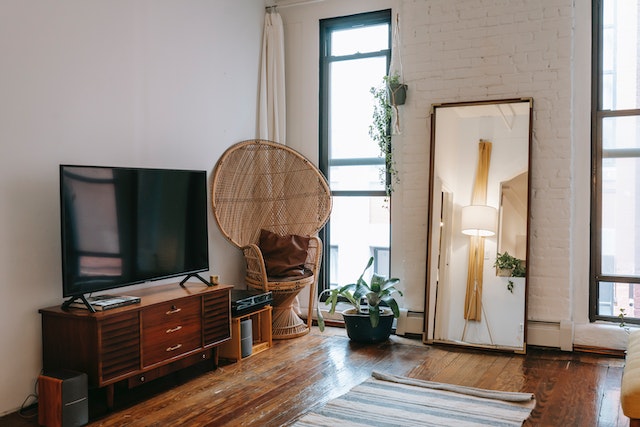 Remember that mirrors are fragile items. Hence why, you have to ensure safe transport and special packing supplies. There are so-called specialty boxes intended for mirrors. Just remember to give them extra padding before you put a mirror inside. It's best to let the relocation professionals handle the mirrors and transport them in one piece.
You might need help from an interior designer
It's all right if you find yourself reluctant regarding the ways to decorate your home with mirrors. There are expert interior designers who will introduce you to plenty of interior design solutions to choose from. Whether you're upgrading an existing or a new home, professional guidance always comes in handy. A designer will make the most of your home and give suggestions that go along with your wishes.
Final words
With so many ways to decorate your home with mirrors, it's impossible not to be creative about it. Just pick some nice shapes, frames, and sizes, and put these proven tips to good use. No matter if you live in a big house or small apartment, you can never do wrong by adding mirrors.