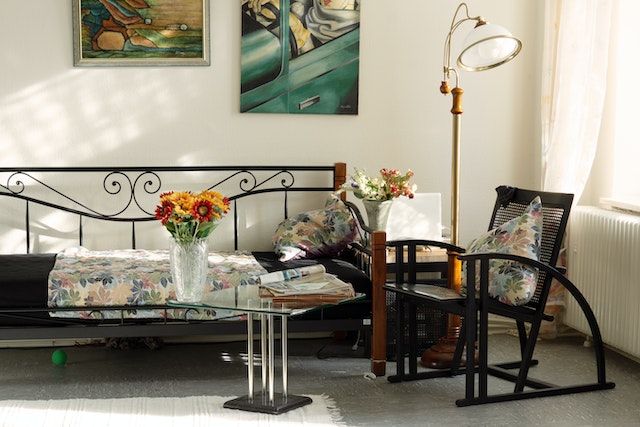 There is no better time of year to redecorate, revitalize and personalize the interior of your house than spring. It's the time of year for rebirth, blooming flowers, and sunshine, and it's also the perfect season to encourage some springtime renewal. Your house's feel will improve, and you may improve your mood by removing the old and making your space feel new and fresh. So use our simple spring decorating advice to help you celebrate this season. Here are simple ways to transform your home with spring decor.
Change the colors
In every house, color plays a significant role. Colorful interiors give every space a decorative touch, whether by painting your walls a fresh hue or switching out your bed linens for lighter and more vibrant ones. The shifting hues of nature during spring make pastel palettes especially appropriate for the season. Peach, lavender, pink, and gentle blues radiate spring like no other colors and can be seen everywhere, from summer clothing to easter eggs.
Furthermore, painting furniture components, such as your lower kitchen cabinets, is a terrific way to introduce color into your house. You can enhance a basic, natural setting by adding a bright yellow or fresh green hue to bring emphasis. Moreover, pastels provide a softer and more relaxing ambiance and a hint of elegance because they are less saturated than primary hues.
Decorate the mantel
The fireplace, which serves as the centerpiece of your living room, ought to be updated as soon as the season changes. Use classics like mirrors, candlesticks, and books and combine them with seasonal plants and sculptures to stay on theme. Consider elements like height, texture, and color while selecting your pieces. But be careful not to overcrowd it. If you already have too many things on the mantel that are not season appropriate, consider packing them and placing them into storage. If you.
put the extra stuff away, you will have more space for new items. Furthermore, your precious items will be safe in storage until you need them again next winter.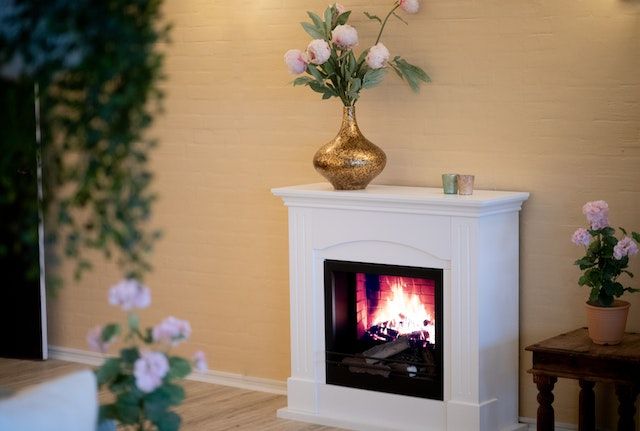 One of the simple ways to transform your home with spring decor is to put flowers on your mantel.
Bring in some nature
Placing a bouquet of fresh flowers in any room is among the simplest ways to transform your home with spring decor. Therefore, take advantage of the flowers in your neighborhood grocery store or flower shop, which range from bouquets of tulips and daffodils to sprigs of eucalyptus and hyacinths. It's simple to decorate your home with fresh flowers. And you can do it in every room. There isn't a single location in your house that doesn't need a few flowers, whether a gorgeous centerpiece or a nightstand vase.
Put some fruit bowls on display
Putting colorful fruit in pottery bowls is one of the cheapest methods to improve the beauty of your house. Citrus fruits, particularly those in shades of yellow, green, and orange, may add a bright, spring-like feel to your kitchen or living area. They also create useful storage spaces, making the ideal home for your favorite fruit of all time or even little objects like your keys and other personal things.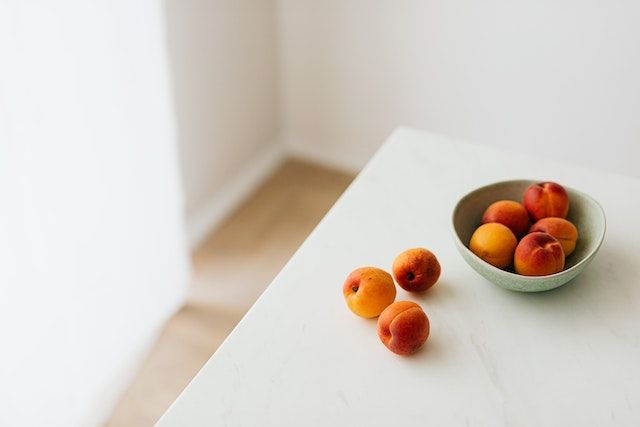 Bowls of fruit will add a splash of color.
Change the wallpaper
Welcome, accent wall! Making a statement for spring has never been simpler or more in demand than with peel-and-stick wallpaper! You may, for instance, select a wallpaper featuring vibrant, bright flowers like cherry blooms. Furthermore, removing the strips when it's time to redecorate is also a quick and easy process. Also, you don't need to be concerned about any wall damage.
Replace textures
Spring is an excellent time to include soft materials in your home's design. That is the time when pillowcases and blankets should be comfortable but colorful. That is a simple method of updating your design for every season. Therefore, add a soft, delicate texture for spring with linens, weaves, and woven cotton. Moreover, change your hand towels as they are linens that need to be changed more often than others. Trust us. Removing faded, weary, dirty towels will make your home feel more spring-like. Plus, you can achieve a beautiful impression with little effort using hand towels. You can find them in various colors, and they are affordable.
Lighten up your windows
Take advantage of the change in season in the spring to transform your house into something more fitting for the season. Therefore, remove your winter's heavy, dark curtains and replace them with spring's lighter curtain designs in charming tones. If you keep the window open, your curtains will move in the breeze and give a splash of color to your decor while also giving the space a light and airy sense.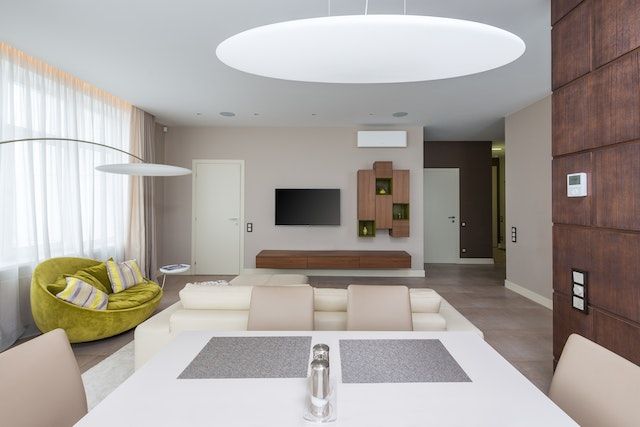 As spring starts, let as much light into your home as possible.
Change the scents
If you decorate your house with evergreen and gingerbread-scented candles around the holidays, it's time to switch things out for something more spring-like. Choose floral or citrus-scented candles to add some vitality to any space in your home. Or just choose unscented candles in soft hues but place them on gorgeous little glass dishes.
At the same time, you could get some soap with floral aromas like rose, lavender, rosemary, honey, and vanilla. Your bathrooms will smell much better when using them.
Rearrange the furniture
Now is the ideal time to rearrange your furniture if you moved it during the winter to make room for your Christmas tree. For the ultimate makeover, change your sitting configurations and accent furniture. Choose settings that let the space breathe, as everything should be light and airy during spring.
Make a statement from the door
Don't overlook your main door and entryway when you transform your home with spring decor. For instance, hanging a lovely flower or grapevine wreath, either made by you or purchased, may immediately adorn your door. Furthermore, you will improve your home's curb appeal by adding multi-level stoop displays, animal sculptures, evergreens, or pots overflowing with tulips. Finally, a doormat with your name or one that just says welcome is a classy way to greet people right from the door.
Closing thoughts
We hope these simple ways to transform your home with spring decor will inspire you. After all, spring is about renewal, rebirth, and making changes for the better. So try to put them into practice and see how you will improve your home's feel.
Author Bio: Priscilla Walding is an interior decorator & blogger passionate about helping others create a space they love. She loves to make people's homes their favorite places to be. After all, home is where the heart is!