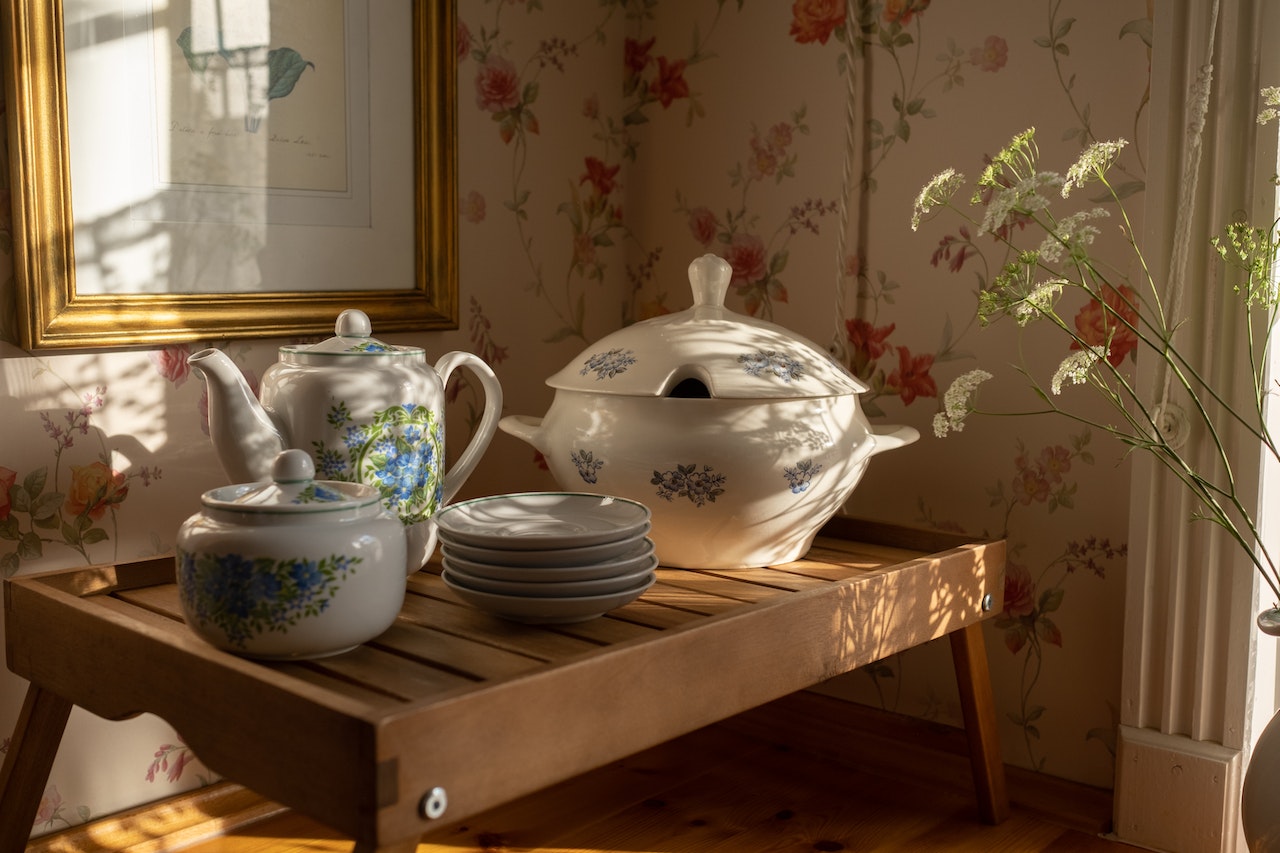 This style knows no boundaries, allowing you to craft a space that truly reflects your unique personality and design sensibilities. Discover how these strategies can elevate your interior design game to new heights. So, uncover the secret ways to create an eclectic home decor style that's as unique and diverse as you are.
Arrange Eclectic Tableware And Dishes
Arranging eclectic tableware and dishes is like creating a gallery of culinary art right in your dining room. You can decorate a rustic wooden table adorned with various mismatched plates, each telling its own story. So, you've got antique porcelain dinner plates from a flea market, vibrant hand-painted dessert bowls from a recent vacation, and unique dishes found at a local artisan shop.
Furthermore, combine bold, solid-colored mugs with delicate, floral-patterned saucers, and suddenly, sipping your morning coffee becomes a unique experience. Place silverware with different handles alongside quirky, handcrafted utensils to add an unexpected twist. Additionally, don't forget to incorporate vintage glassware and colorful, mismatched napkins to complete the look.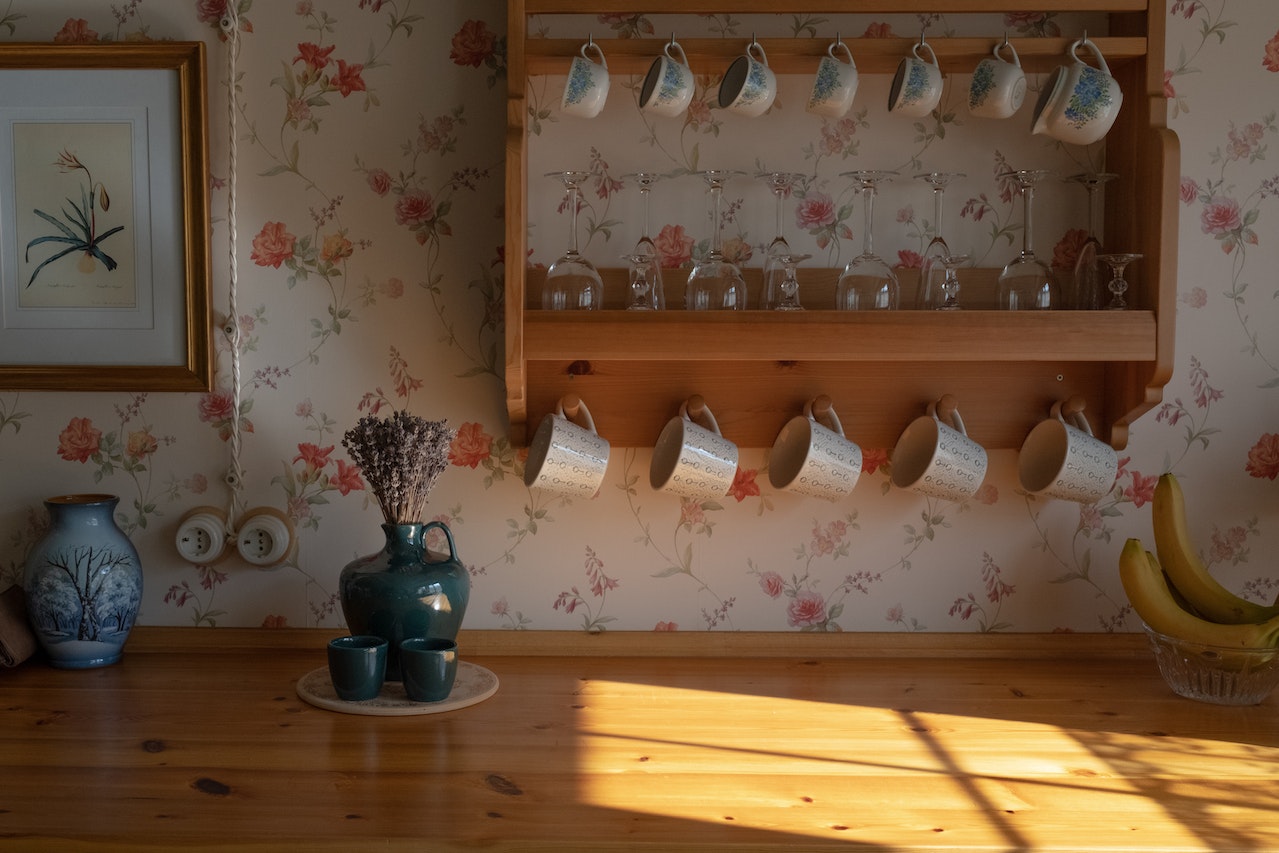 Ceramics are a great way to add character and warmth to any room.
Repurpose Old Doors And Windows
Take that vintage wooden door you salvaged from a historic building or the weathered window frames you stumbled upon at a flea market. So, these architectural relics can find new life in unexpected ways. Convert a door into a rustic dining table by adding sturdy legs, preserving its character and history.
Also, you can transform old windows into decorative room dividers. That allows light to filter through while adding a unique focal point to your space. Windows can become charming picture frames or display cases, showcasing your cherished collectibles. Turn a reclaimed door into a unique bookshelf by attaching shelves to its horizontal panels.
Hang Various Mirrors In Your Home
The diverse designs catch and reflect light, making even the smallest spaces feel more open and inviting. Mirrors can also serve as functional art pieces, reflecting unique aspects of your decor. Hanging mirrors in different sizes and styles adds visual interest and breaks up monotony in a room. In a dining area, a large ornate mirror can double as a stunning focal point while creating the illusion of a larger space.
Experiment with mirrors of various finishes, from distressed wood frames to sleek metallic ones. Nevertheless, be careful when transporting them. For instance, if you're moving into a new home, you should clean the mirrors and pack them properly to protect the glass. A great way to do this is by covering them with packing paper and wrapping them in bubble wrap. Afterward, contact Allstate Moving and Storage tosafely place the mirror flat inside a sturdy or well-fitted cardboard box with padding at the bottom. Fill gaps with packing material to prevent shifting.
Display Vintage Books
These books, not just for reading, become a decor element in their own right. Mix them with modern volumes and art pieces, creating a captivating blend of old and new. In addition, you can stack books of varying sizes and colors to form visually appealing arrangements on coffee tables or mantels. That will add layers of depth to your decor. So, consider showcasing a prized collection of vintage books under glass cloches or in open shadow boxes.
Vintage books can be propped up on decorative brackets, used as risers for other decor, or integrated into vignettes with antique trinkets. You can even repurpose vintage books into shelving units or side tables for a unique twist, merging function with aesthetics. The weathered spines and faded covers of vintage books offer a tactile and nostalgic appeal, while the stories within evoke a sense of history and culture.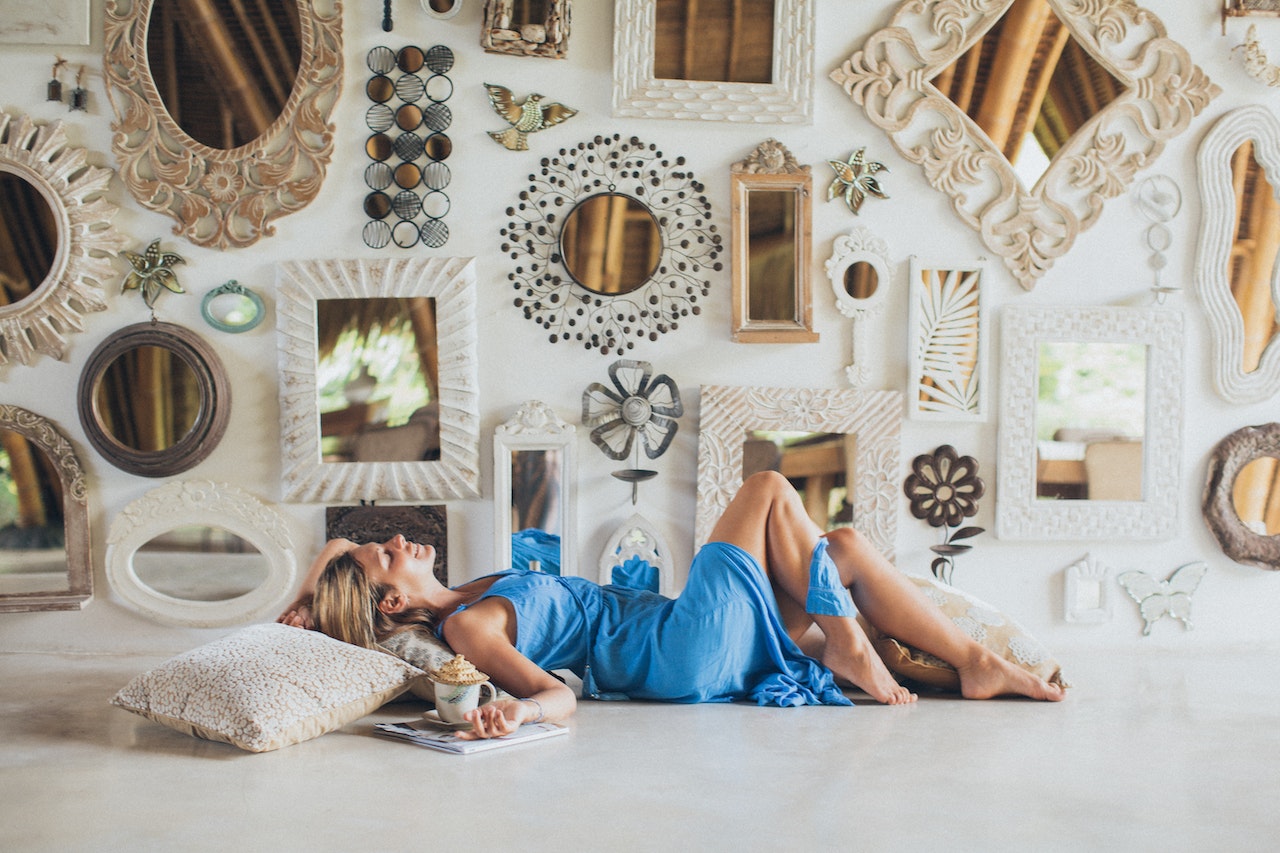 Vintage mirrors can create an eclectic home decor style.
Mix Eras Such As Victorian And Mid-Century
Mixing eras like Victorian and mid-century design is a captivating way to craft an eclectic style that blends the past's grace with the modern age's innovation. The rich, dark wood mix and clean, geometric lines create a dynamic visual contrast that intrigues the eye. Upholster a Victorian-style sofa in a bold, mid-century fabric to infuse a vibrant pop of color into the space.
Pair a Victorian chandelier with a mid-century dining table to create an eclectic home decor style in your dining room. Also, incorporate Victorian floral patterns in throw pillows and draperies alongside mid-century-inspired artwork for a harmonious fusion of styles. So, balance the details of Victorian decor with the understated elegance of mid-century design elements.
Add Wallpaper Patterns To Create An Eclectic Home Decor Style
Incorporating wallpaper patterns is a transformative way to craft an eclectic style that electrifies your living spaces. Now, every room in your home can come alive with bold and diverse patterns. You can opt for vintage-inspired floral prints that evoke a sense of nostalgia or embrace geometric, mid-century designs that exude modernity. Mix and match different wallpapers within a room, creating distinct focal points and accent walls.
For an unexpected twist, consider using wallpaper on ceilings or in unconventional spaces, like the back of bookshelves or cabinet interiors. Wallpaper can effortlessly add texture, depth, and personality to a room. Therefore, choose patterns and colors that resonate with your style—vibrant and eye-catching or subtle and serene. Layering wallpaper with existing decor elements like artwork, furniture, and textiles also enhances the eclectic vibe.
Decorate With Handcrafted And Artistic Styles
You can easily create a cozy living space with handwoven textiles, hand-carved wooden furniture, and intricately crafted pottery. These unique, one-of-a-kind pieces bring warmth and authenticity to your decor. Furthermore, you can mix handcrafted items from different cultures and artisans, celebrating the diversity of craftsmanship worldwide.
Consider hanging handwoven tapestries as wall art, as their patterns and vibrant colors can add depth and dimension to your space. Integrate hand-stitched throw pillows, quilted blankets, or hand-loomed rugs to infuse tactile and visual richness into your interiors.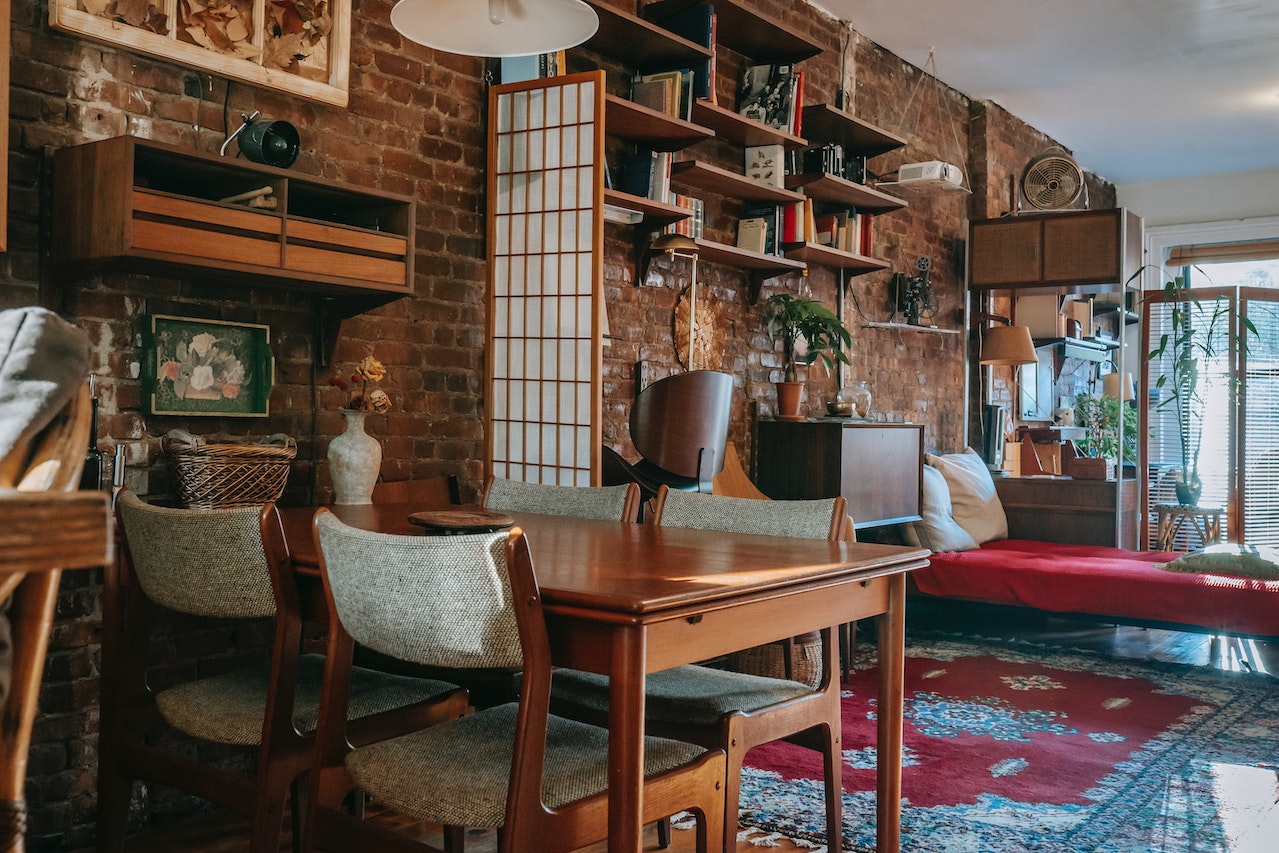 Create a cozy décor that reflects your personality.
Create a Décor That Reflects Your Personality
As you continue your design journey, remember that the eclectic style is not just about what you see—it's about how your space makes you feel. Embrace the unexpected, celebrate your individuality, and create an eclectic home decor style perfect for you.
Author's bio:
With a passion for creating stunning living spaces, Angela Cooper has spent years curating unique, stylish interiors that reflect personality and warmth. When not immersed in the design world, she can often be found scouring vintage markets for hidden gems or experimenting with DIY projects.