Home staging is an effective way to help sell your home. It is the process of presenting your home in the best possible light and making it look as attractive as possible to potential buyers. One key element of home staging is decor. Using the right decor makes a room look brighter, bigger, and more inviting. In this blog post, we'll take a closer look at how to use decor when staging your home to help sell it more quickly.
7 Tips for Incorporating Decor When Staging Your Home
If you take the time to prepare, showing and selling your house will go more quickly and easily. Learn the tricks to getting top dollar for your home and many bids from interested parties. Selling your property is just like setting up a set for a performance. Everything is in its proper place, the table is set, and everyone is relaxed.
1 Choosing the Right Color Scheme
The first step when choosing decor for staging your home is choosing a color scheme. When selecting colors, opt for neutral tones like whites, beiges, grays, and taupes. These colors are versatile and timeless; they will appeal to many potential buyers without overwhelming them with bold colors or patterns. Additionally, neutrals can help make a space feel larger by creating an open, airy atmosphere. However, don't be afraid to add a pop of color here or there – just make sure it's not too bright or overwhelming!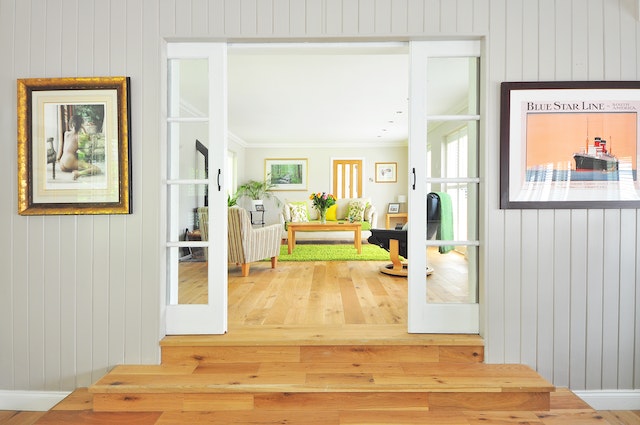 It's best to use a neutral color scheme when you are staging your home for sale.
2 Adding Personal Touches
When staging your home for sale, personal touches are essential! You want potential buyers to be able to envision themselves living in the house, so adding some personalized touches can help them do just that. Consider putting books on coffee tables or nightstands or placing some unique glass pottery. Arranging fresh flowers in vases around the room is also a must. These small touches can go a long way toward making a room feel warm and inviting while still maintaining its neutral color scheme!
3 Accessories & Furnishings
The finishing touches are what really tie together any room design. Accessories such as throw pillows and blankets can add texture and warmth, while furniture pieces like ottomans and benches provide additional seating for visitors without taking up too much space. Additionally, area rugs are incredible for adding an extra layer of comfort and style while helping define different areas within a space (i.e., seating areas vs. dining areas). When selecting accessories and furnishings for staging your home, always keep in mind how they will fit into the overall design scheme – the last thing you want is for your pieces to clash with each other! If you plan to get your home ready to sell quickly, you must think about these things very thoroughly.
4 Mirror Placement
This is the oldest trick in the book regarding interior design. We all know that mirrors can make a room more open and bright. Your space can be quickly improved by adding mirrors (preferably near windows) to reflect natural light and provide the illusion of higher ceilings and more windows. Use these clever ways to incorporate mirrors into home decor, and your house will appear much bigger than it is.
Mirrors are a must when staging your home.
5 Pay Close Attention to Your Curb Appeal
A buyer's first impression of your property is the front yard, so make sure it's neat and inviting. Front doors that have seen better days should be cleaned, repainted, and/or the handle should be replaced if it is rusted or otherwise unappealing. Keep your porch tidy and neat, and add a new topiary or planter to the exterior to spruce things up. In addition, if you have a grassed lawn, mow it and tidy it regularly. Simply avoid these typical blunders when tending to your yard.
6 Use Candles!
Many buyers won't be interested in your home if they have to waft through the odors every time they enter. Light some candles or use a diffuser to eliminate lingering aromas, such as those left behind by pets. It would be best if pets could be kept outside for the length of the visit so they wouldn't be a disturbance.
7 Brighten the Room with Some Ambiance Lighting
Keep the lights on; nobody likes to be in a gloomy place. Just opening the shades, adding lights, upgrading light bulbs, or swapping out old light fixtures are all viable options. Many low-priced lights might be a good investment. Put them in the corners of the room, on top of a tall armoire, or even behind some plants for a unique effect. And don't forget to also be extra careful with them when moving out. It might seem like a good idea just to discard them after the sale, but you can never know when you'll need additional ambiance lighting. So be sure to protect your breakables when packing for moving out. And if you're still debating whether you should bring so many lamps, consider donating them.
Make sure to add some nice lighting before show day.
Conclusion
Staging your home with decor is an effective way to increase its attractiveness in the eyes of potential buyers. Use our tips for incorporating decor when staging your home, and you'll be good to go. The key is in choosing neutral colors that won't overwhelm viewers but will still create an open and inviting atmosphere. Additionally, adding personal touches like family photos or fresh flowers helps bring life into space. At the same time, accessories like throw pillows or area rugs can provide texture and warmth without taking away from its overall aesthetic appeal. With these tips in mind, you'll be sure to stage your house successfully! Good luck!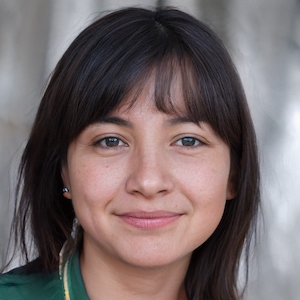 Meet Ashley Peterson, an accomplished interior designer with over ten years of experience in the industry. With a keen eye for detail and a passion for creating beautiful and functional spaces, Ashley has developed a reputation for delivering exceptional results for her clients.