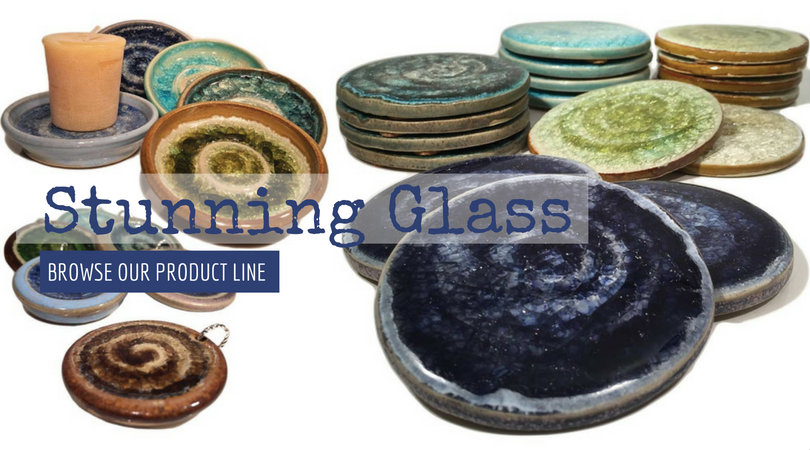 WHOLESALE BUYING: Paloma Pottery provides wholesale pricing and easy online ordering to qualified buyers. A valid Resale Certificate number or Federal Tax ID number must be provided for any new customers or inquiries. For our current customers, please note our wholesale shopping sites have merged, http://www.glasspotterywholesale.com/ and http://www.palomapottery.net/ have merged into one online shop here at www.PalomaPottery.com Give us a call anytime and we'll get you set up for wholesale shopping.
MINIMUM ORDER:
$250 for opening orders, $75 for reorders. Orders less than $75 excluding shipping & handling charges, are subject to a $30 low order fee. To order online, simply add your items and quantities to your cart, then proceed to checkout using your wholesale pricing authorization code. Please note any special requirements in the comment field at checkout. If you prefer to place your with our wholesale specialist, simply call Toll Free 877-669-0783 8am-5pm PST for customer service and wholesale inquiries.
SHIP DATE:
We are a small company, producing handcrafted items. Wholesale orders ship within 4-6 weeks of the order date. Our policy is to ship your order complete, some items may be available sooner. If you prefer a split shipment, additional freight charges may apply.
SHIPPING & RETURNS:
Shipping and handling fees are calculated at checkout. You can expect a 12-15% of your order total. We offer free shipping on orders over $750. If you are not satisfied with any one of our products, We will gladly exchange for another item. Refunds available on qualified purchases only. For further details please call 877-669-0783 or email team@palomapottery.com
SECURITY in Wholesale Shopping Online:
We take precautions to protect your information. When you submit sensitive information via the website, your information is protected both online and offline. Wherever we collect sensitive information (such as credit card data), that information is encrypted and transmitted to us in a secure way. You can verify this by looking for a closed lock icon at the bottom of your web browser, or looking for "https" at the beginning of the address of the web page. While we use encryption to protect sensitive information transmitted online, we also protect your information offline. Only employees who need the information to perform a specific job (for example, billing or customer service) are granted access to personally identifiable information. The computers/servers in which we store personally identifiable information are kept in a secure environment.
PAYMENT:
We accept all major credit cards, money orders, Paypal and personal checks. All opening orders require prepayment before order processing starts. Subsequent orders may qualify for net 30 terms with an approved credit application. Accounts not paid within 30 days of the date of the invoice are subject to a 10% monthly finance charge.
Reviews & Testimonials:
Just wanted to let you know digging through my order was like opening little treasures one by one. I am so pleased with it all. Your work is gorgeous and so unique!!!! Thank you ~ Fairhaven, MA
Thank you for getting the taper candleholders out so quickly! And thanks for adding the extra amethyst crystal! It's been a pleasure. ~ Evergreen, Colorado
Thanks for your efforts in getting the order out quickly, much appreciated! I'll be in touch soon with more to talk about. Cheers! ~ Japan
Thank you Nicole. I appreciate all your service. I hope things are well on your end. We have the order in and put out; the work is beautiful. Thank you for all the attention to my order. I really appreciate it, as not everyone follows through as you have and it helps on my end. ~ Portland, OR
Thank you for sending the knobs out so quickly. I love them!!! We would definitely like to incorporate them into our furniture. Please send to the same address. Thanks again ~ Martha's Vineyard Furniture Company, MA