Back - Page 4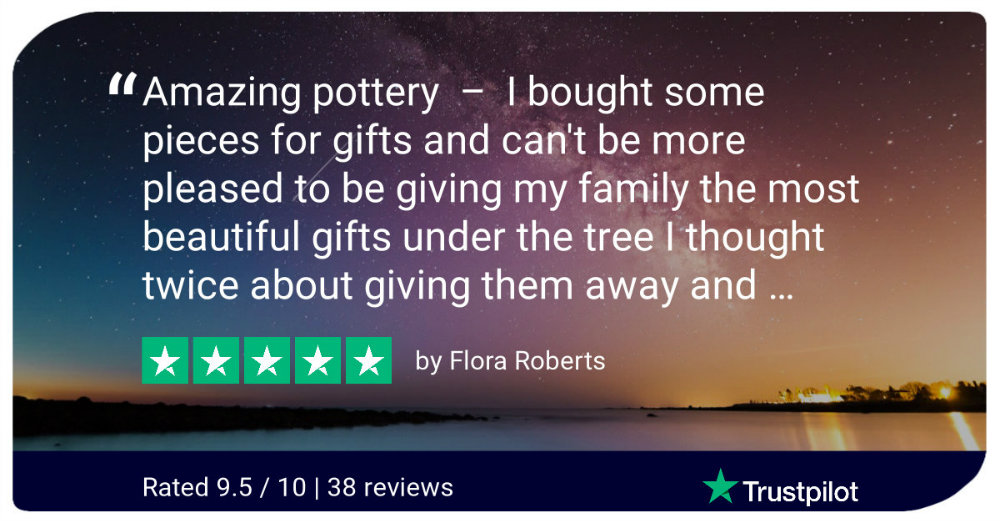 "Adorable Shaped Magnets"

5 stars ★ ★ ★ ★ ★
Product: Heart Magnets 3 Color Options
Posted By: Wedding Planner
"I came across Paloma Pottery while searching for cute magnets to use as wedding favors. Paloma Pottery had adorable heart-shaped magnets made from recycled glass. I was pleased with the high level of service offered to me by the owner. While the owner did not have as many magnets in stock as I needed in certain colors, she made more within the week just for me. The magnets arrived in perfect shape and with plenty of time to spare. I love that through Paloma Pottery I am able to offer my wedding guests a practical and unique favor to take home with them."
"Gorgeous Necklace"

5 stars ★ ★ ★ ★ ★
Product: Starlight Jewelry 7 Color Options
Posted By: Thoughts and Ideas
"I ordered a necklace for my mother from Paloma Pottery. Shipping was fast and the contents arrived safely. The necklace is gorgeous and I know she'll love it. I was delighted to see a free magnet with the same beautiful recycled glass. However, the cord that the necklace is on is less than satisfactory--kind of flimsy for the weight of the pendant. I'm going to pick up a different cord to go with the necklace before giving it as a gift. Otherwise, it's just what I was expecting. I did find it odd that for such an environmentally friendly product, the packing material consisted of plastic wrap and styrofoam peanuts. I've seen more eco-friendly packaging with recycled materials that are just as secure as styrofoam, so this would be something I'd like to see in the future from Paloma Pottery. Thanks!"
"Repeat Customer"

5 stars ★ ★ ★ ★ ★
Product: Ring Holders for Small Spaces, Unique Glass Pottery
Posted By: Repeat Customer
"I have ordered twice from Paloma Pottery and plan to do so again in the future. My 1st purchase was a ring holder that I use for my solar powered watch. I love it. I chose Tropical Water and it is beautiful. Next, I ordered two butterfly hooks in Sunset and they look lovely while performing their job perfectly. I like using products in which the artist incorporates recycled glass. Thank you, Nicole, for your generous coupon."