If you and your partner are hoping to move in together for the first time, there's a good chance you have a strict budget for your home décor. Although you may think that decorating your house is pricey, there are a few ways to spruce up your house without having to splurge. Whether you've decided to make your home in Miami, Florida, or Bow, Washington, these five tips can help.
1. Fill In Empty Space on the Walls to Spruce Things Up
Although it may be tempting to immediately start shopping for small pieces of décor, you may find it helpful to focus on big-picture items first. For example, if you have a lot of empty wall space, spruce up the walls and then choose a smaller décor based on your wall theme.
Wallpaper is one trend that has several benefits, from its affordability and attractiveness to its durability and easy customization. If you and your partner opt for wallpaper, peel 'n stick wallpaper is easy to use. This allows you to simply remove adhesive backing before applying. Additionally, if you're renting your current home, you'll be happy to know this option can be removed and repositioned, and will not leave a film of residue behind. Pick from existing standout designs or order a custom one.
2. Focus on Compromising and Discuss Which Items to Keep Ahead of Time
According to one study, compromise is the key to a happy relationship. While picking out decorations, you and your partner may occasionally butt heads. That's why you should:
3. Turn Shopping for Kitschy and Unique Home Décor Into a Date Night
If neither you nor your partner is into shopping, you can motivate yourselves to go look for home décor by turning it into a date night. You can even reward yourselves afterward with a nice dinner!
You can go to in-person stores or shop online, depending on your preferences. Consider looking for fun, standout pieces of home décor, such as wall clocks, accent mirrors, picture frames, stepping stones, or ring holders, at palomapottery.com.
4. Determine a Home Theme, Color Palette, and Design Considerations Together
Before making your final décor purchases, consider whether you and your partner are interested in following a certain design theme or color scheme. For instance, you may want your décor to reflect home themes such as:
Victorian style
Mid-century modern style
Traditional style
Avant-garde style
5. Stay Focused on Your Joint Adventure to Keep Things Fun and Lighthearted
Perhaps the most important tip to remember is that even if your budget is small, you and your partner should look at decorating your new home as an adventure to embark on together. Keep things lighthearted and make decorating fun by:
Putting on your favorite songs as you hang up décor
Spending the weekend painting the walls together
Challenging each other to find affordable yet artsy decorative pieces
For couples moving in together for the first time, agreeing on how to decorate the home while sticking to a budget can be tough. Fortunately, you can avoid arguments and even make the process fun and enjoyable by following these five crucial home decorating tips.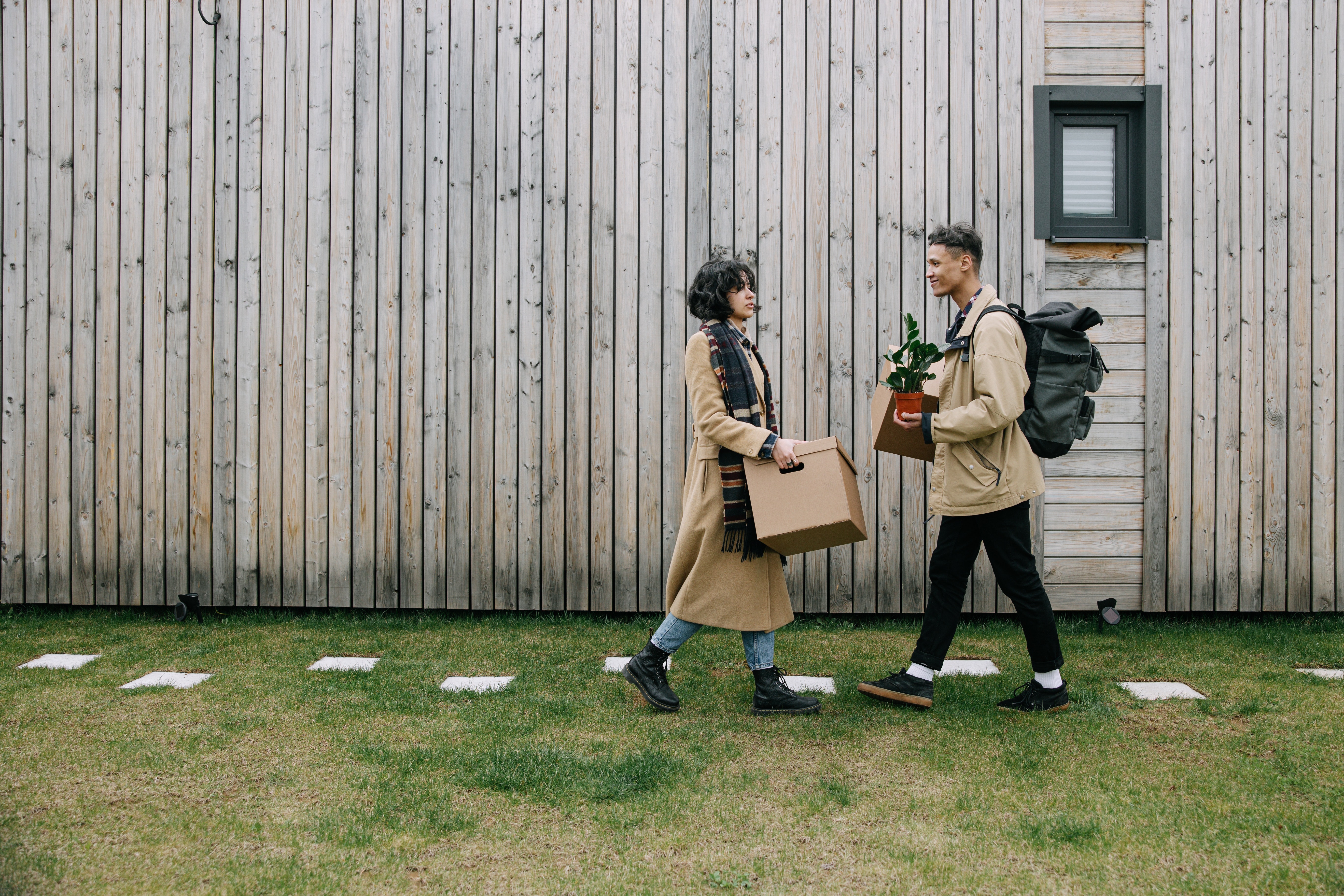 Image via Pexels