For most introverts, nothing can be more intimidating than walking into a room full of strangers, and that fear often leads to missed opportunities. Thankfully, many activities can be done either solo or in small groups, and the online world provides even more opportunities for introverts to find fulfillment, both in their personal and professional lives. So here are three proven ways for introverts to take care of themselves:
Stay Physically Healthy
The idea of stepping into a crowded gym and working out a sweat in front of strangers is the stuff of nightmares for most introverts. But you know how important it is for your health to exercise, so look for solo or small-group activities like riding a bike or jogging. In the winter months, keep your fitness routine going at home with the help of free weights, a yoga mat, and some exercise videos. There are plenty of exercises that anyone of almost any age can do inside at home. And when you've worked up an appetite, get some fresh air and walk over to your local farmers' market: load up on fresh fruits and veggies to strengthen your immune system naturally.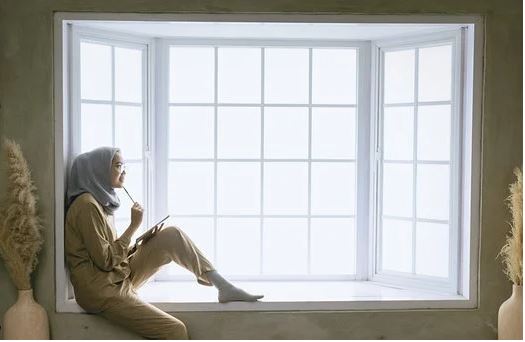 Take Care of your Mental Health
Reaching out to people via the internet is easier than reaching out in real life for most introverts, and seeking help from mental health professionals is no exception. Online mental health services were in high demand during the pandemic as people were looking for ways to cope with the isolation and feeling of hopelessness they were experiencing. Instead of going to an office for treatment, they consulted with medical professionals in the comfort of their own home. Thanks to their popularity, it seems that telehealth and teletherapy are here to stay, which is a godsend for introverts.
Get Yourself a Gift
Especially if you spend the majority of your time at home, it can be nice to see something new around the house every now and then. You don't have to spend a fortune redecorating every room, but buying yourself something that's beautiful, functional, and hand-made can be a great addition to your life. Look for something that speaks to you so you may appreciate it every time you walk into a room.
Find a Career You Love
If you're an introvert looking to further your career or switch to a different industry altogether, consider online classes: besides offering great flexibility for better work-life balance, you'll be able to design your own workspace and participate in ways you feel most comfortable during classes. If you're looking for an exciting career where your skills will always be in high demand, earning a Bachelor's or Master's degree in healthcare from an accredited school will lead you to a great job without having to spend a small fortune on your studies. Additionally, by getting a degree, your self-esteem will get a much-needed boost as you see the results of all your hard work.
Thanks to life-changing technologies, introverts are able to pursue their passions and follow their dreams from anywhere they feel comfortable, and new and innovative access to care allows them to stay physically and mentally healthy.
This article was brought to you by Paloma Pottery, revolutionary recycled, fused glass pottery designs that are a testament to both natural beauty and sound ecological consciousness. For more information, contact us today!