Whether you're working from home, have kids, or simply need room to engage in your favorite hobby, you need your space to work for you. Unfortunately, when you are in a rental, you get what you get. Or, do you? Because you can't knock down walls or change the cabinets in a rental, today's Paloma Pottery blog shares tips on how you can DIY a leased space until it's time to buy a house you can make your own.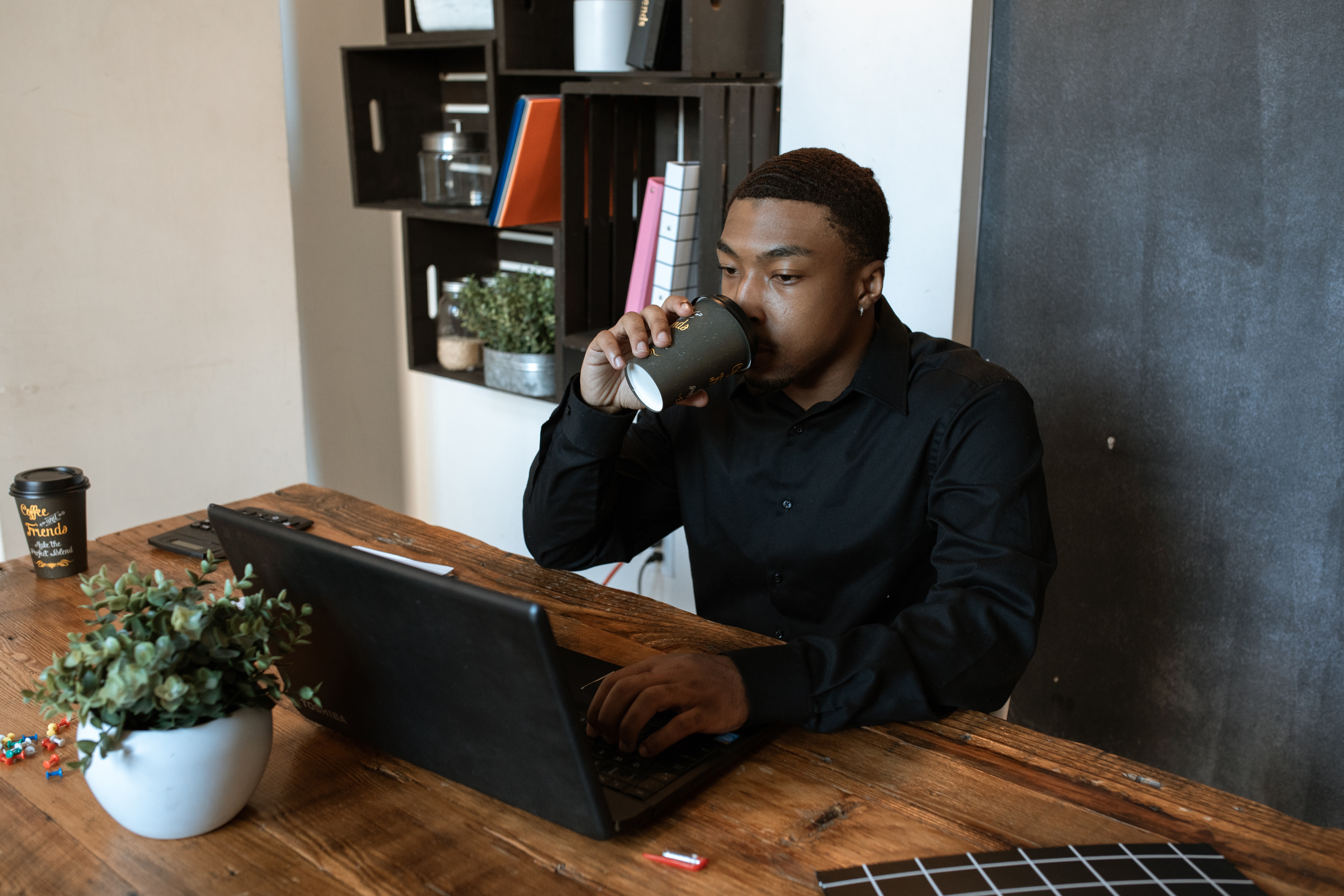 Working From Home
At the start of the pandemic, people that we knew that already worked from home were a rarity. Not anymore. In the quest to perfect social distancing, we have found that remote work is actually better in many circumstances. Great, this means no commute. However, you still have to have an office that works for you.
Start by ensuring that you have a separate workspace (it's recommended that a sofa will work, but looking down at your computer isn't great for your back). If you have an unused bedroom or flex space, consider turning that into an office. Noisy neighbors can be quieted by using sound-absorbing panels or having a white noise machine in the office.
Also, look for ways to keep costs low by using furniture you already own for your office. For instance, if you have an older chair that you'd love to use at your desk, hire someone to give it a good cleaning. Look online for furniture reupholstery specialists in your area, and then check out reviews to ensure the person you've selected is qualified for the job.
Custom for the Kids
Kids' rooms should be fun as well as comfortable. When you own your own home, this usually means painting the walls to match their personality. In a rental, you'll have to get creative. Self-adhesive wallpaper and flooring tiles are perfect. Neither will damage the surface they're adhered to, and you can combine your floors with a cute area rug for a gorgeous space that any kid will love.
If you have more than one kid sharing a room, you can even use curtains suspended with adhesive hooks on the ceiling to create two separate but shared spaces. A different color wallpaper and flooring on either side of the room will give the kids their own identity until they can have room to call their own.
Other Ways to Create Your Space
Working from home and having kids are two of the most common scenarios for renters. But, there are plenty of other reasons that you might want to customize your space. A few quick ideas here:
Create a reading nook in the corner with a bookcase, a comfortable chair, and a clip-on light. Add some creations from Paloma Pottery for a unique touch!
Make your boring bathtub into an LED-lit spa with color-changing lights and a bubble bath mat.
Upgrade your kitchen with a DIY island, which, as shown by Morning Chores, can be made out of salvage pallets.
When Should I Move?
While there are some temporary customizations you can make to a home or an apartment that's not in your name, sometimes, it makes sense to move. Interest rates are slowly inching up, and that can make new homeownership a bit less affordable. However, if you do your research, and keep an eye on the local market then you might be able to find an affordable option now. Plan ahead, and you can make your new house a perfect home with a gorgeous kitchen or bathroom remodel that fits your lifestyle. A good rule of thumb is to move into a home when renting is more expensive or you need more space and you want to put down roots.
We all need our spaces to work for us. But, when they don't, you have options. From simple upgrades, like adhesive wallpaper or a kitchen island, to finding more permanent accommodations, you don't have to settle for where you are. Keep your eyes on where you want to be, and don't be shy about getting creative to make it happen.
Written by Suzie Wilson at Happier Home
Photo by RODNAE Productions from Pexels