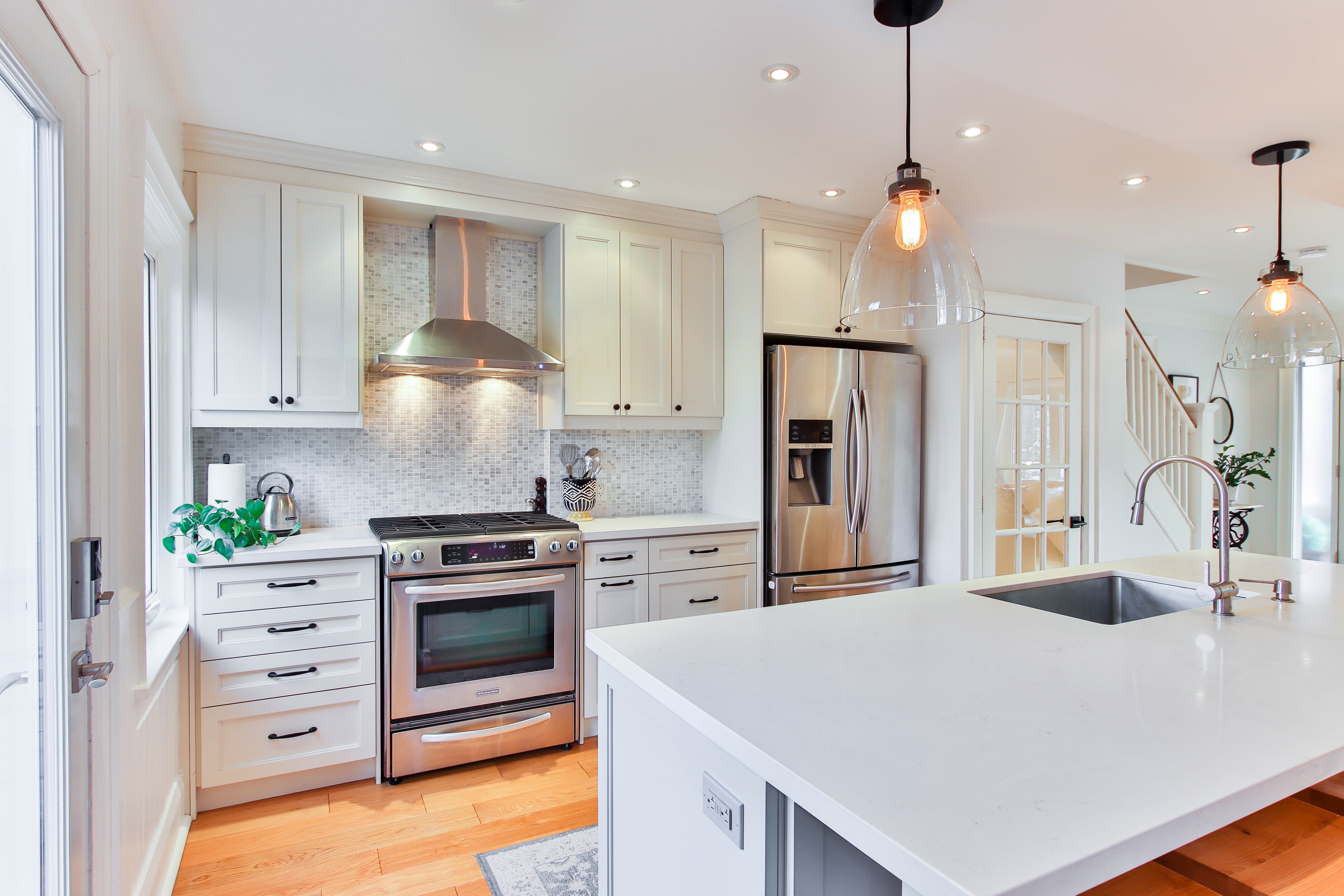 Photo by Sidekix Media on Unsplash
Kitchen styling is a broad concept. It incorporates everything from the large-scale layout changes to the finer alterations and furniture arrangement and choosing lovely home decor that will give the space its personality and make it feel like it was designed just for you. More than that, you want to make the heart of your home a place where you and your visitors will like spending time. However, if you don't know what you're doing, the stylish kitchen you had in mind can look like a disaster. That's why we've consulted interior design pros and gathered seven crucial tips to help you bring style to your kitchen.
Pro tips to help you bring style to your kitchen
There are those rare moments when you're looking through kitchen photos online when you come across one that seems great, but you have difficulty putting your finger on why. This could be due to a variety of factors. For example, it might be the mix of materials, a balanced color palette, ornamental accents, or just those creative finishing touches and kitchen styling. It's almost as if only the pros or the gifted can get the kitchen design just right.
There are plenty of ways to decorate your kitchen and give it your personal touch in the process.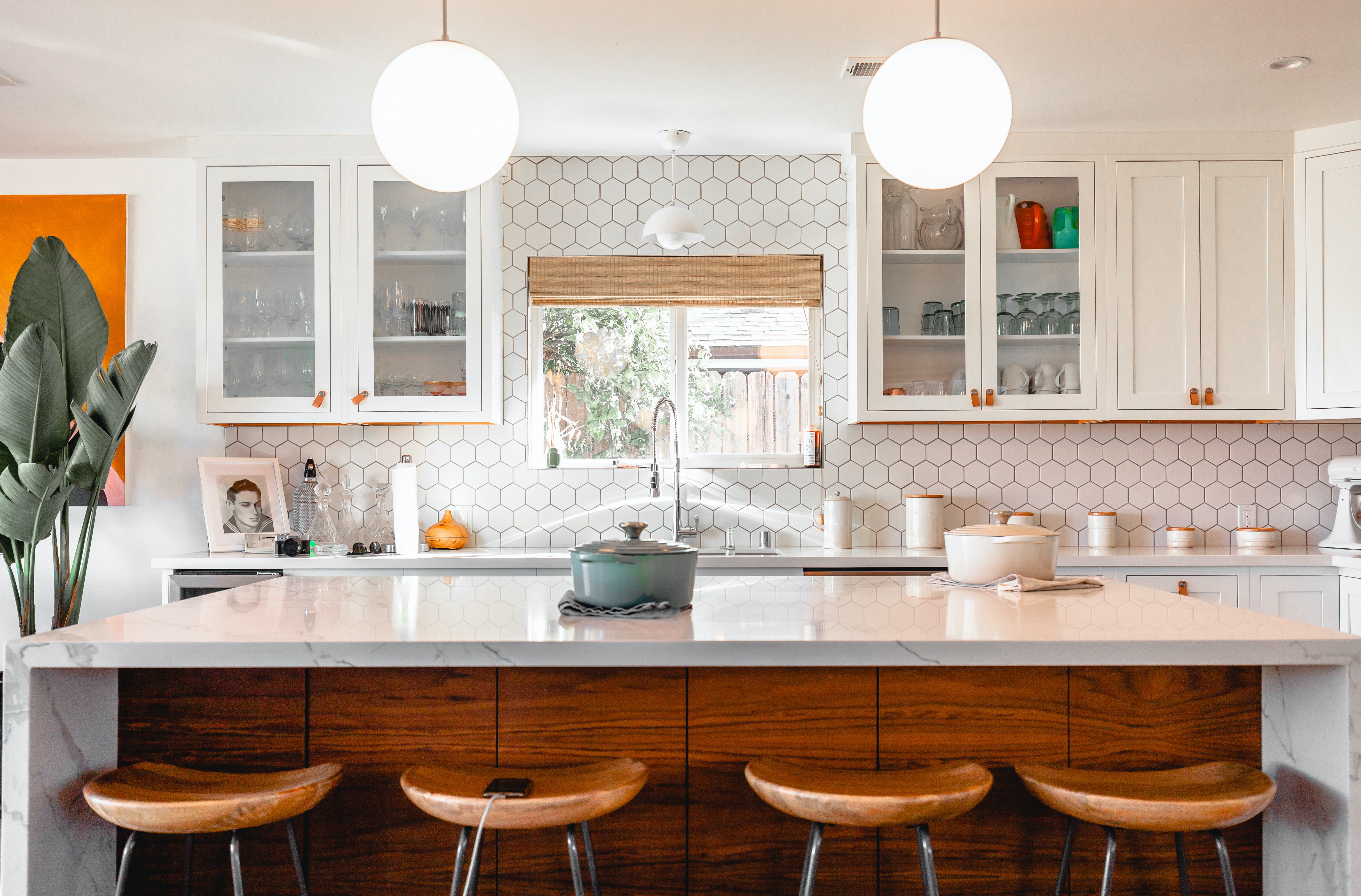 Photo by roam in color on Unsplash
But we're here to let you in on a little secret - you don't have to be an expert to bring style to your kitchen. All you need is our pro tips to help you develop your keen sense of style that you can transfer to the heart of your home. So brace yourself because here's how to take your kitchen from fine to fabulous!
#1 Think about your layout first
Always keep in mind that style in the kitchen is nothing without function. So when renovating a kitchen, the first and probably the most critical thing to consider is its layout. If the kitchen's layout doesn't work, it won't matter what color it is or how nice the appliances are.
Even minor adjustments to an existing kitchen layout can significantly impact the room's functionality. Once you empty the space before your renovation, you'll get an opportunity to see the room's full potential and possibly make adjustments.
However, it's always worth mentioning how important it is to be careful and avoid injuries during renovation. Heavy lifting is one of the most common causes for them. So the best way to go is to let the experts handle this. There are plenty of moving services, including hiring furniture movers and renting storage for keeping your belongings while the works are in progress.
#2 Choose the right lighting fixtures
If you have standard, generic fixtures in your kitchen, it's time for a change. Switch things up and inject some character into the space that gets the most use in your home. Light fixtures such as chandeliers and pendants can improve the kitchen's luster and provide a new tone
Proper lighting fixtures can help you set the right mood and be a very stylish accessory for your kitchen.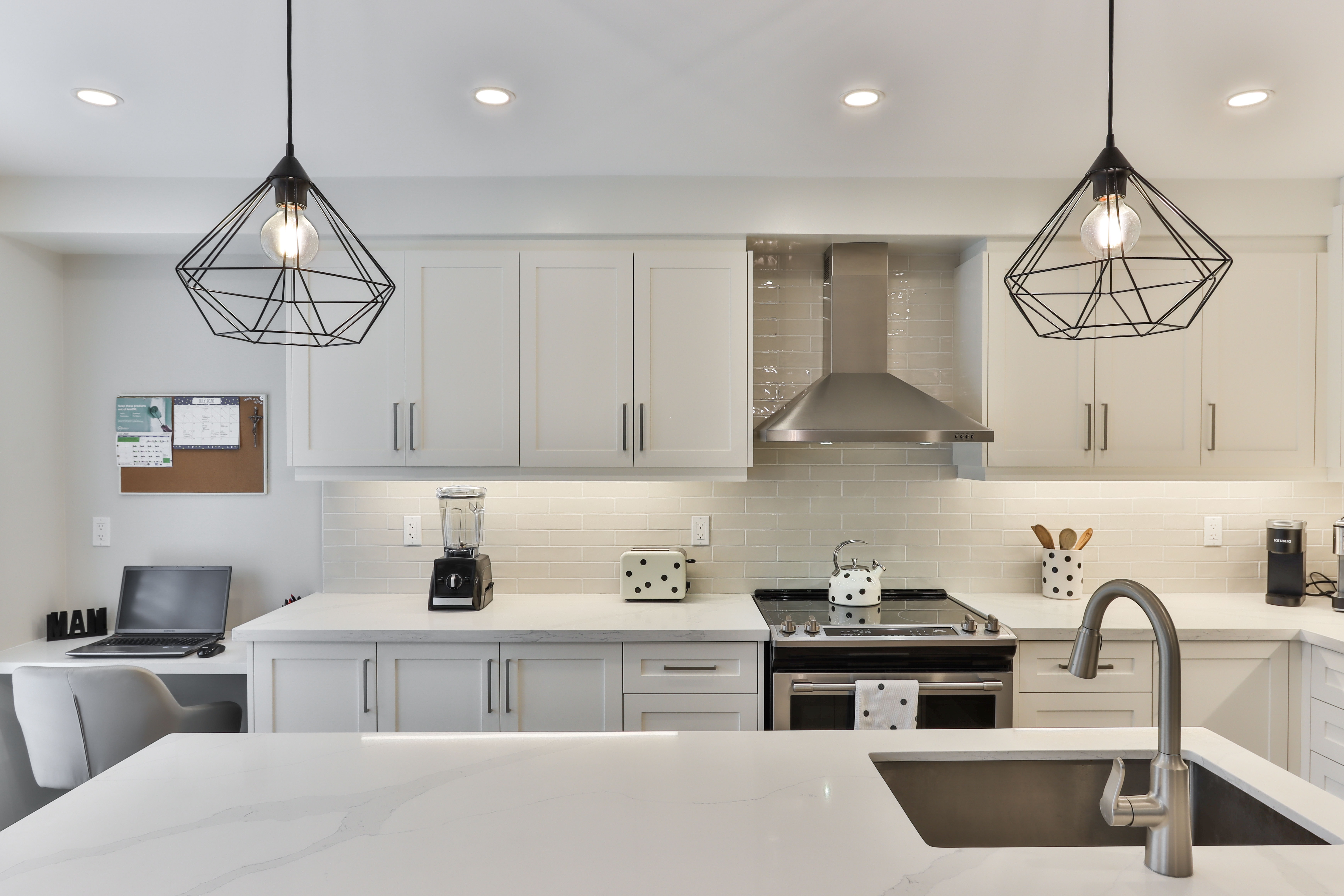 Photo by Sidekix Media on Unsplash
#3 Refresh your cabinets
If you're still in love with your cabinets but feel something's missing, why not update them and make them more stylish? The easiest way to go is to replace your current doors. You can also refresh your old cabinet doors if you want something unique.
This is as simple as sanding and repainting the existing door. Install glass or high-gloss doorways to add a touch of glitz, or leave part of your cabinets doorless to create open shelves for your finest possessions. To bring style to your kitchen cabinets, install one-of-a-kind cabinet door knobs.
#4 Spruce up your sink
Most of us keep a dish or hand soap close to the sink. However, with a little effort, this space may be transformed into a chic storage solution. Put something down as a basis, such as a tray or a trivet, and try to find soaps that come in lovely containers, like ceramic pumps. Adding indoor plants and a candle can also increase its aesthetic appeal.
#5 Plants are always in style
Inviting nature into your home is a great way to refresh your space in a stylish way. And fresh flowers are the best option. As avid flower admirers, we think the kitchen bench is a great spot to showcase a beautiful bouquet, as it is one of the most visible areas of the home.
Don't shy away from adding house plants to your home, too. Besides looking lovely, plants in your home help you lower your environmental footprint. Sustainability has been in style for a while now and is here to stay. So go a step further and enrich your space with sustainable decor.
#6 Elevate your kitchen with art
Adding art to your kitchen, or any other area in your home, is a terrific way to make a statement. Going big and bold can make the room seem larger. But even a simple painting or framed photo can transform a dull kitchen into a showpiece.
Don't worry about hanging artwork on the wall if you don't have room; set it on a tabletop or shelf. And remember - art doesn't only come in the form of paintings and photographs. You can add unique glass pottery or introduce art through your backsplash.
#7 Add a rug
Even though they're practical, many people avoid using tiles in the kitchen because standing on a hard surface for an extended time can cause discomfort in the feet and legs. Instead of tiles, you can opt for some lovely and affordable rugs that can hide dirt and spills. Plus, it can be a way to add a pop of color to your kitchen.
Adding a rug is a great way to bring style to your kitchen and make it cozier.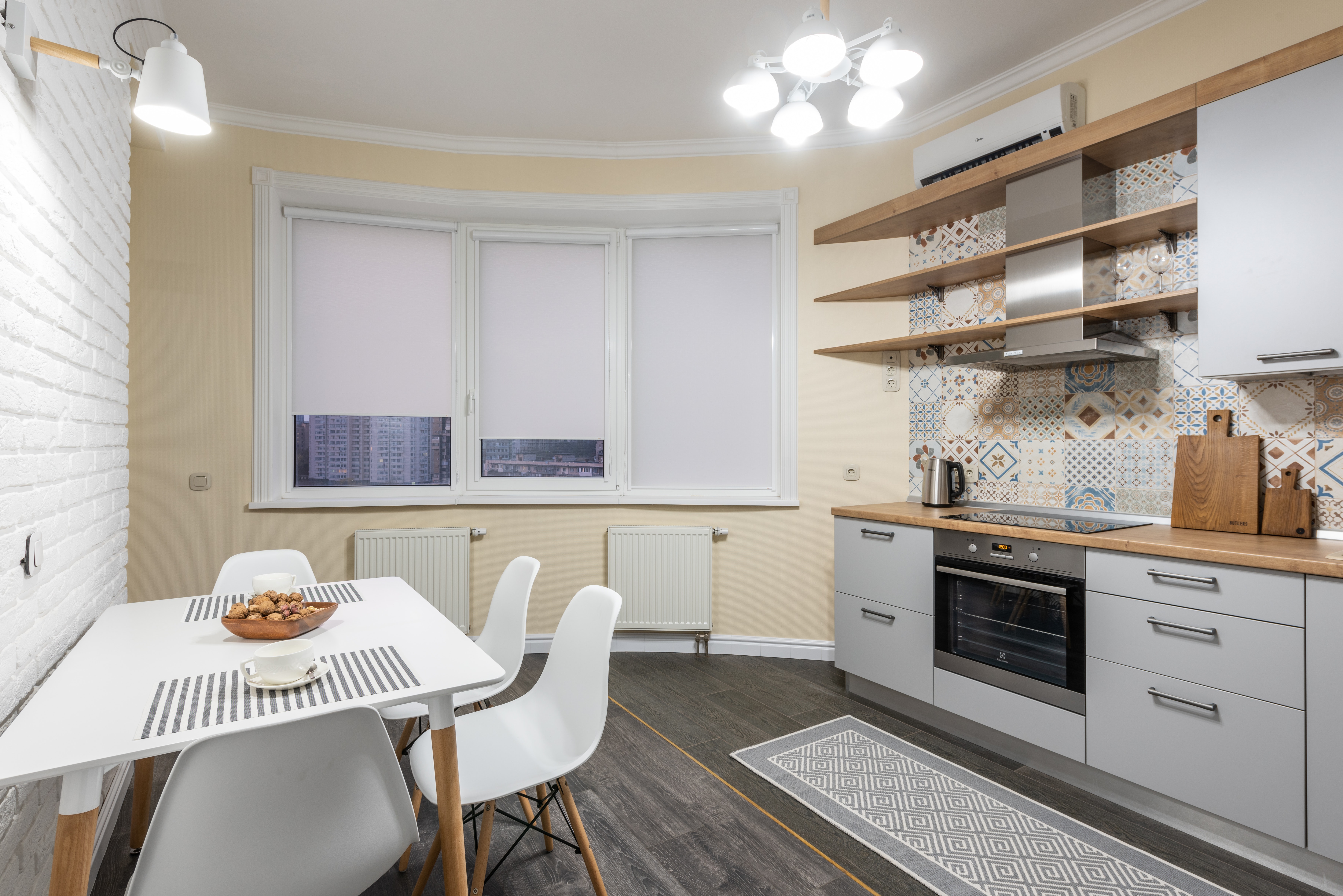 Photo by Max Vakhtbovych on Pexels
Final thoughts
We hope our tips help you bring style to your kitchen and create a space where you'll enjoy cooking and spending your time. We wish you the best of luck designing your new stylish kitchen!